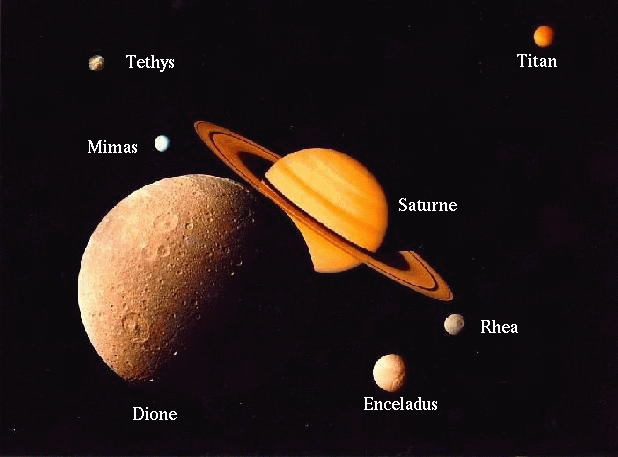 Credit : NASA/JPL
Saturn has, in addition to its rings, a large number of satellites gathered into distinct families :

- main satellites (I, II, III, IV, V, VI, VII, VIII) similar to the Galilean satellites and to terrestrial planets.
- co-orbital satellites (XII, XIII, XIV) which rotate in the same orbits than main satellites.
- satellites "shepherds" of the rings (X, XI, XV, XVI, XVII, XVIII), within the orbit of Mimas, which rotate in gravitational interaction with the rings.
- the small satellite Phoebe far away from the others and from Saturn. (IX), accompanied by very small satellites discovered since 2000 as well orbiting in the forward direction than in the retrograde direction.