Français
Observatories > Vatican-Castel Gandolfo
VATICAN-CASTEL GANDOLFO OBSERVATORY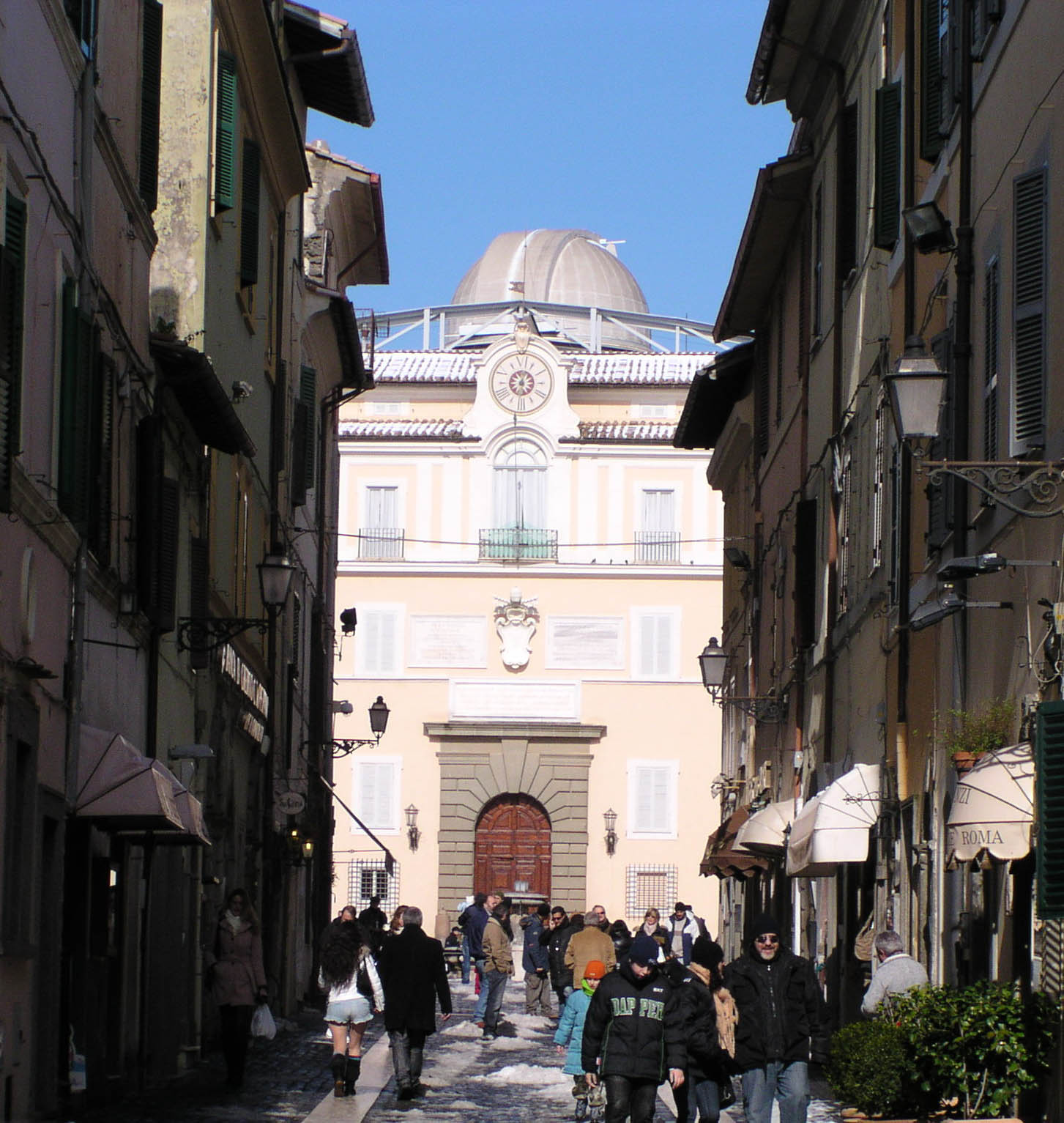 The dome containing the large refractor Zeiss on the top of the pope's palace in the small city of Castel-Gandolfo situated on the mounts Alban at 25km in the south of Rome.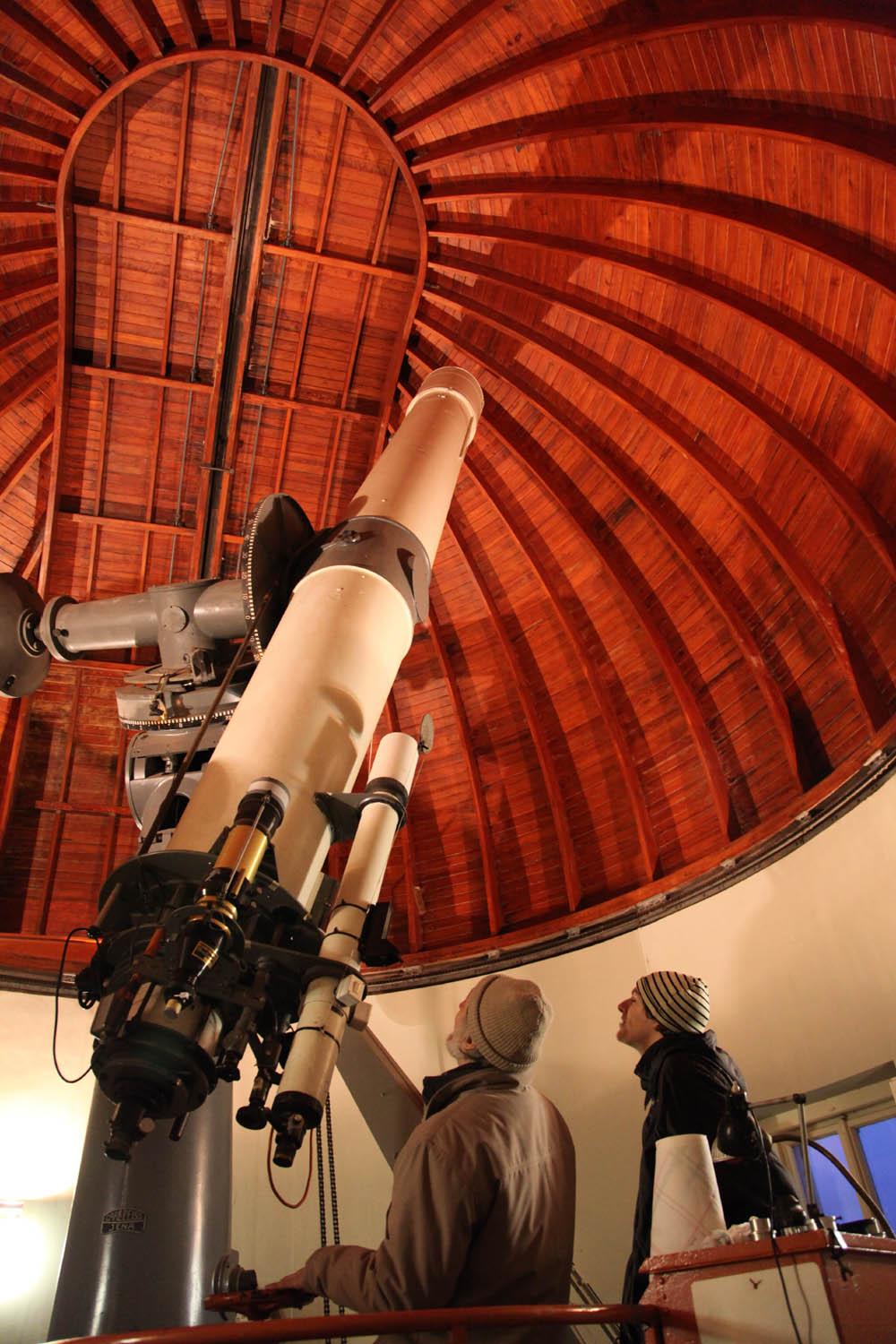 The 38cm-refractor Zeiss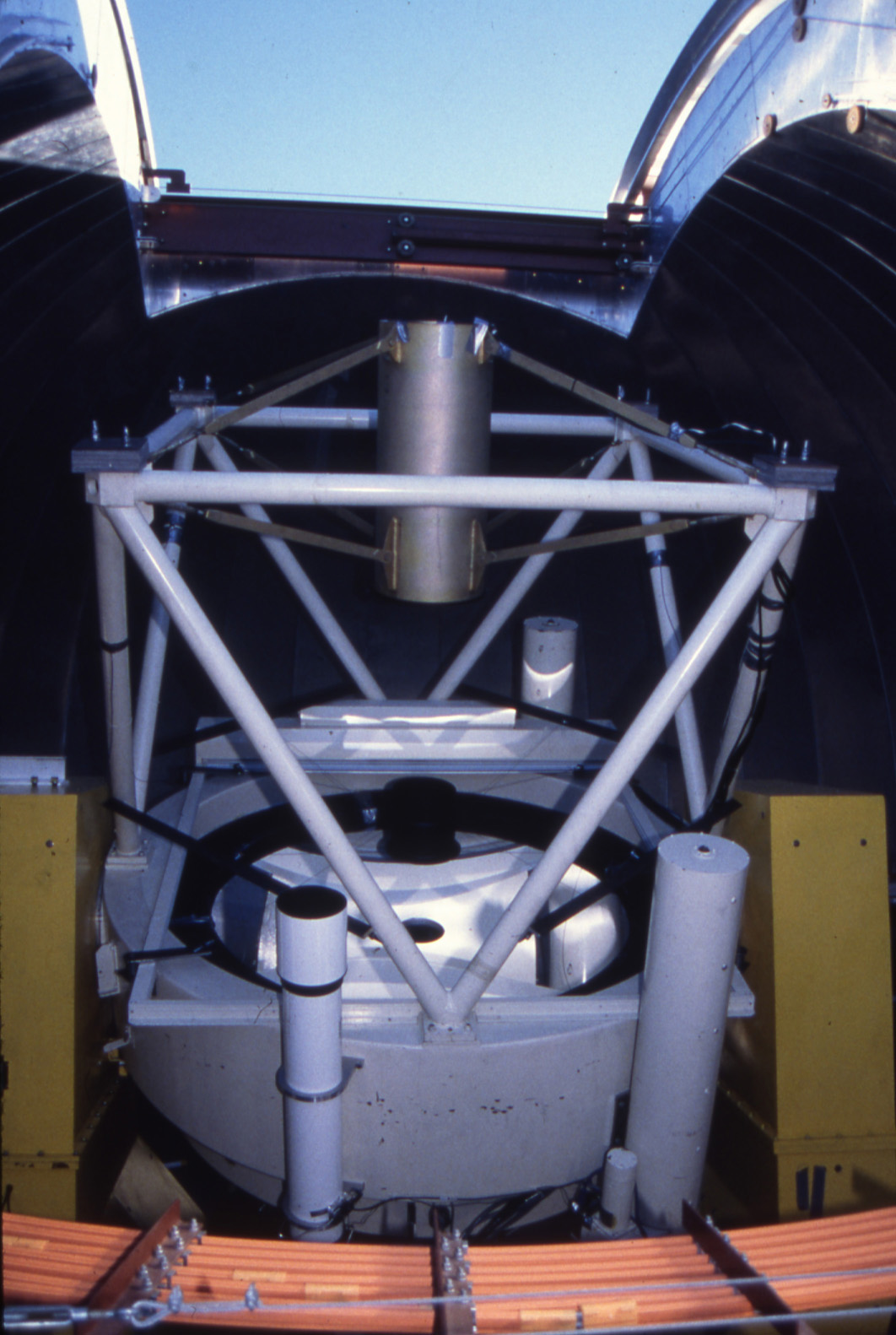 The optical-infrared telescope VATT in Arizona
Founded in 1578 and first built on the top of the walls of the Vatican city in Rome, the observatory has been transferred to the small city of Castel-Gandolfo in 1930 where are still several refractors including a "Carte du ciel" instrument and a Schmidt telescope built in 1957. because of the bad sky conditions near Rome, a large telescope "VATT" (Vatican Advanced Technology Telescope) was built in 1993 on the mount Graham in Arizona (USA) near Tucson.
Among the activities of the jesuits-astronomers at the Vatican Observatory, one will note the study of asteroids. The castel-Gandolfo observatory has an unique collection of meteorits containing 1100 samples coming from more than 500 sites and corresponding to 150 kg of extra-terrestrial material.