Encyclopedia > Asteroides II (complement)
Below the Solar system on March 23, 2000. The Sun is at the center with the four planets Mercury, Venus, the Earth and Mars. Three families of asteroids are visible:
- yellow, the asteroids of the "Main Belt"
- blue, the "Trojan" asteroids of Jupiter;
- red, the Near Earth Objects
Click on the image to enlarge the center.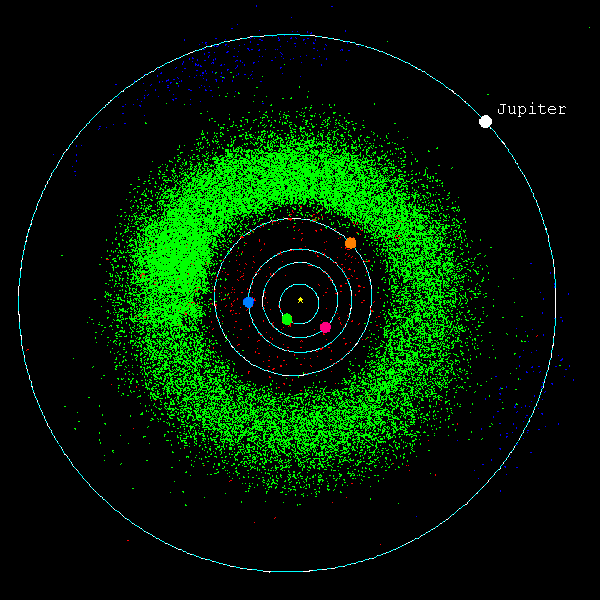 Credit : Minor Planet Center
---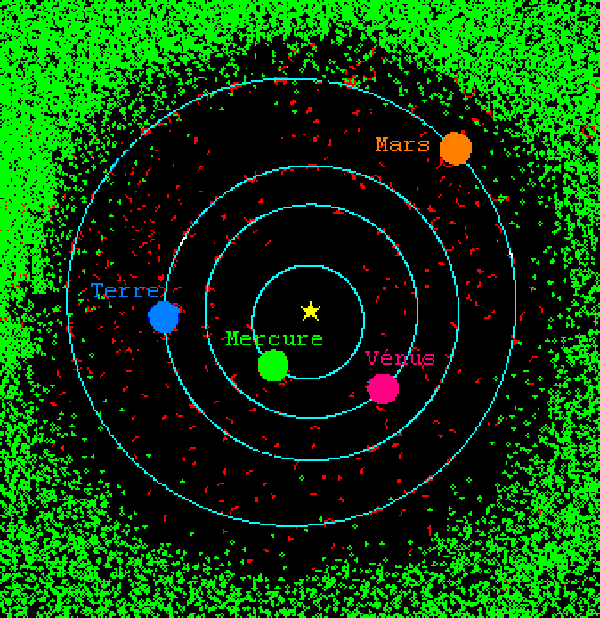 Above, the inner solar system with the same color codes than the previous image above.
Credit : Minor Planet Center